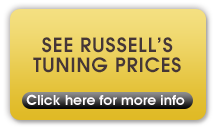 "It is indeed unique to be able to do work that makes people smile."
Email - Text - Call - Voice Mail - To Schedule Your Appointment
Russ honors Georgia's Hands Free Driving Law and does not take calls when driving. And he tries not to take calls when in the customer's home.
Closed on Sundays & Mondays

Now Booking September & October 2023

Texting & Email are the most reliable during peak busy season.


Greetings Friends, Curious Onlookers, Shoppers & Repeat Biz Customers: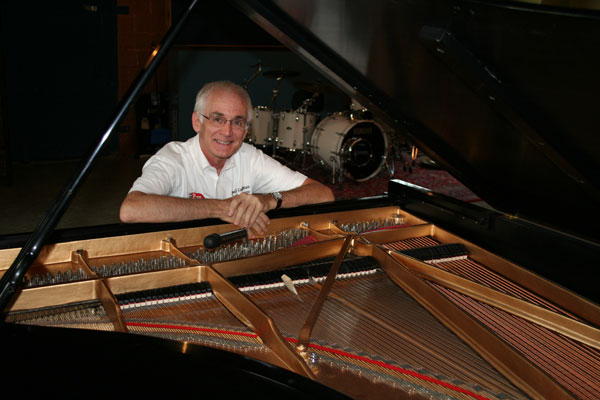 Good to see you!

My name is Russell Gallman. I am an independent, self-employed, Certified and Registered Piano Technician serving many counties in the north Metro Atlanta, Georgia area. I have been involved in piano technology related services for well over 15 years. Piano was an important aspect of my life during my early youth through my early adult development years. Beginning around age 45, I segued back into my first love - piano. I am indeed fortunate to be able to provide services in a field that nurtures and sustains our hearts.
Because I entered the field middle-age, I found many doors for super advanced artisan training already closed. However, I engaged in solid, advanced basic training at the University of Western Ontario located in London, Canada. The skill sets that I cultivated under their guidance have allowed me to build a 60%(+) repeat business base over the years. I refer to my lane of service as Pre-Artisan General Services in which I provide tunings, repairs, piano cleaning and detailing, and humidity control solutions. My rate structures are mid-range adjusted typically every 3 years. I avoid the "race to the bottom" blow out numbers, as well as premium artisan costs. I am proud of having built a reputation for being reliable, fair, and honest.

If you find that you need a rock bottom piano tuning cost, then perhaps you can access Thumb Tack for a possible quote. Beware though! Strings break, and you may need my assistance after all. If you hold advanced degrees in music (MA & PhD), then I would encourage you to visit the Music Related Providers Tab on my website here and scan for Artisan Technicians. Even though my skills are probably 85% greater than many local techs, artisan techs have a special personality temperament, and their extra "cream of the crop" skills and experience are worth their weight in gold for the advanced musician, artist. I am fond of the analogy citing the differences between an optometrist and an ophthalmologist. My lane of service - Pre-Artisan Piano Technology - is comparable to an optometrist; whereas, the Artisan Piano Technician serves at the level of an ophthalmologist. That still makes me a valuable, affordable, reliable resource for beginning as well as advanced pianists. Whether breathing life into a child's first starter piano or refining a Steinway Model B, I am grateful for the opportunity to be of assistance.

Since I am a one-person operation, it may take me a little longer to respond to your voice mails, texts and emails. Keep in mind that my phone can and does go crazy (especially true during election seasons with robocalls, robotexts, and telemarketers); so, reaching out via texts and emails will be greatly appreciated.


Enjoy your visit! Please feel free to contact me with questions or comments.

Your Atlanta Piano Tek,
Russell Gallman, CPT, RPT
Russell's - Prime Piano Services, LLC

"Mr. Rusty"
Proudly serving human beings!!
Email, Text or Call